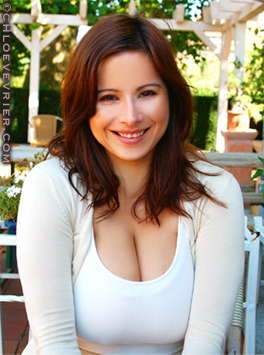 Chloe Vevrier's personal Diary
Get to know me more personally through my private and personal diary notes that I share with you, exclusively only here at www.chloevevrier.com.
My notebook and the camera are always with me - for you - wherever I go. Come along!
Watch cute candids of me in Germany and during my travels around the world or come with me behind the scenes of photo shoots. Or see me doing everyday things, come with me into dressingrooms or right into my own erotic fantasies! Many private and very personal peaks! Very charming, and of course, always busty!
You can read my intimate thoughts and reflections in my private diary. Get to know the girl behind those big boobs. My private diary is the utmost personal part of my website, www.chloevevrier.com. With many new pictures every week. Come with me to erotic and sex shows and share my amazement! Learn my sweet secrets and sexy thoughts and stories as I share with you my private world.

Voluptuously Yours,