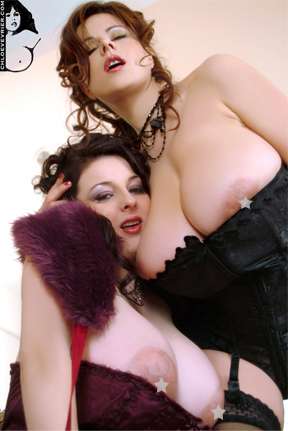 Skin2Skin
Do you like watching gorgeous voluptuous women together? Kissing each other, fondling each others big and soft breasts, stroking and arousing.... all for you!
All women on my website are real, by the way. That's how I like them. Real and big. Silicon free, just real, nature made, big soft and supple boobs, just like mine!
See me in the hot girl-girl action with Denise Davies playing with her humonguous mammas, getting raunchy with hot babe Kelly Madison, cuddly with cute Monika Mendez, hot and horny with Brandy Taylore, down and dirty tongue action with superbody Goldie and get very sensuous with lovely Lorna Morgan... and many more super babes!
My erotic encounters with my busty girlfriends are another special feature here on my website, that will make every booblover's heart beat faster!
You are invited to
join
the ultimate fantasy....